Contest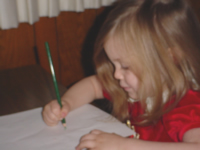 Draw Mr. Bingle and give him some friends. Use a 8X 10 sheet of blank paper. You may use pencil,ink,crayons,markers or paints.
Open to Age 2-12
I will display the top 5 pictures on the web site.
Put your name and age at the bottom of the picture and your correct email address on the back.
Top winner will recieve a 2009 Mr. Bingle doll. The 2nd place winner will recieve a Mr. Bingle ornament. You may scan and email it in to me at the address below or email me for mailing address.Don't forget a stamp. Good luck. Entries must be recieved by December 15th,2009 any questions or to send in a picture please write: friends@mrbinglefans.com
---
Winners of the 2005 Coloring Contest

After Many Many Wonderful Pictures submitted I have finally chosen some winners.Thank You all for a great job and come back next year!!! Merry Christmas!!!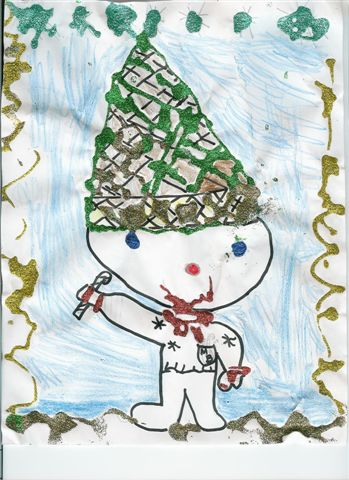 1st Place: Dawson B Thibadeaux, La. 5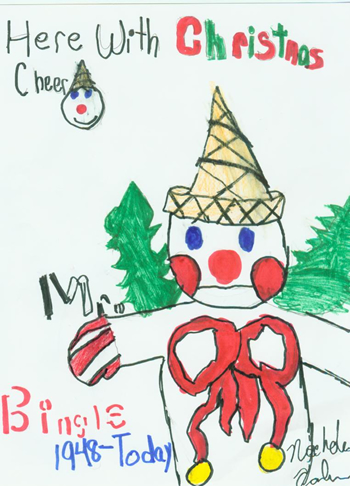 2nd Place: Nicholas Mandeville, La. 11 (tied)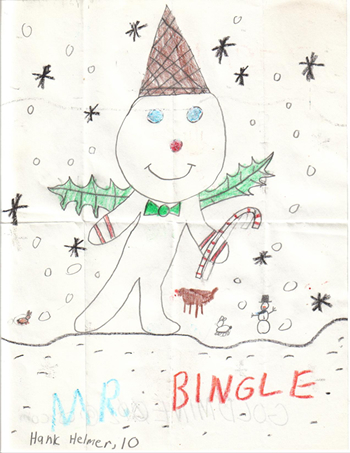 2nd Place: Hank 12 Kenner,La. (tied)
Honarable Mention: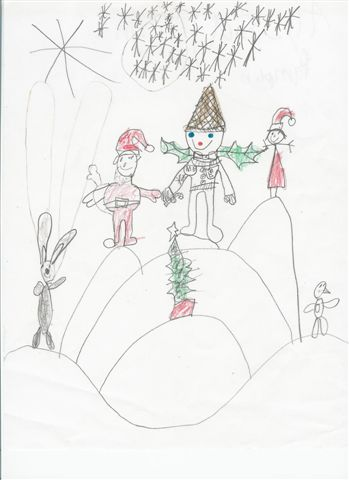 Alyssa 5 Thibadeaux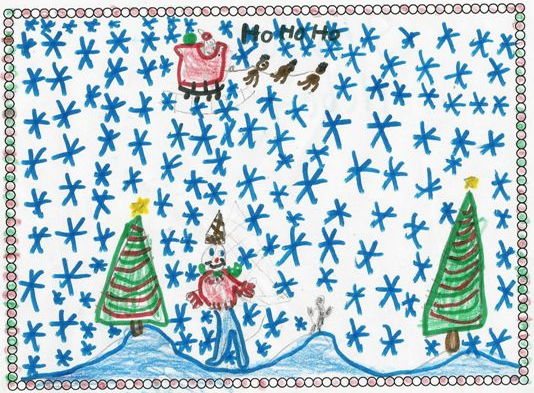 Skylar 5 Thibadeaux