If you had an old MB photo or Lowensteins photo of you as a child with Santa and Mr. B and would like to send a copy to me feel free. Please let me know if it's ok to use on the site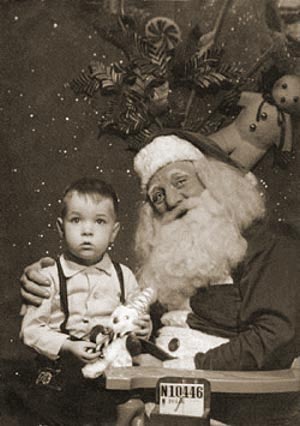 Lil' David, now all grown up, living in San Francisco
Here's what Lil' David has to say:
Here's the photo, kids! Me, Santa and 2 Mr. Bingle's at MB on Canal St. Circa: 1956

---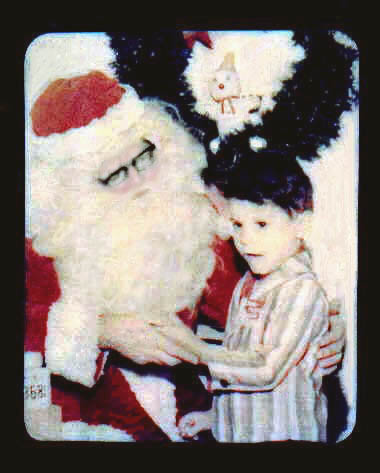 Robert Fuller Jr.
photo is personal photo of and courtesy of Robert Fuller Jr.
Here's what Robert has to say:
Here's Mr. Bingle watching over me at 4 years old.
Circa :1960
Mr. Machine was my request for Christmas.
---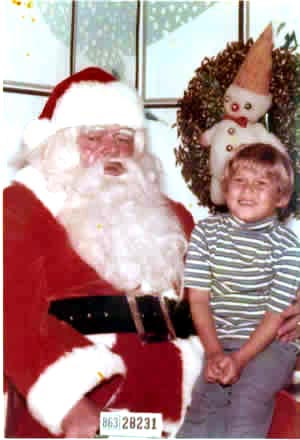 Allison Bartsch
1970/71
Allison now lives in Longview, TX. She asked Santa for a Madame Alexander doll.
---
Lauren and Mr. Bingle at the Santa and Mr. Bingle Breakfast at Dillards-2001
---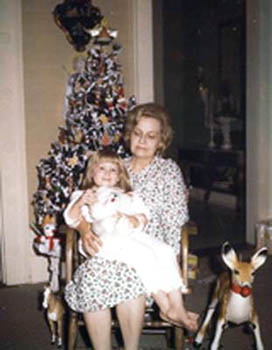 Jane Brewster when she was 5 years old and her grandmother Cillie,and Mr.Bingle on the left.
---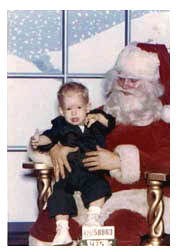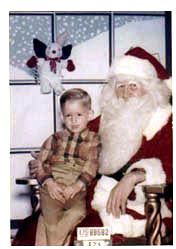 1968(L) -- 1969(R)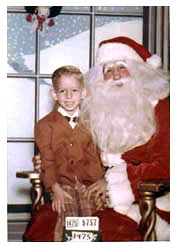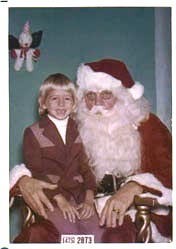 1971(L) -- 1974(R)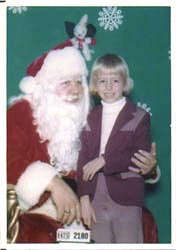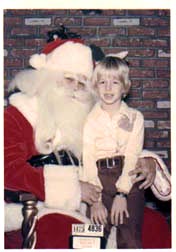 1975(L) -- 1976(R)
Courtesy of Bret J. Bowen - Meraux, La. (Click on images to enlarge)
All photos were taken at Maison Blanche

---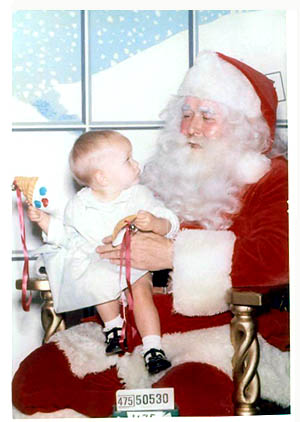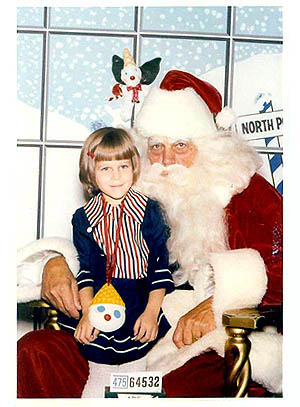 Karen Guillaud.
Notice they are holding an original Mr.Bingle plastic mask necklace.

---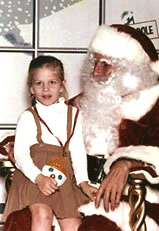 Used with permission by Tina LeBreton former original member of the New Orleans Saints Saintsations Dancers.

---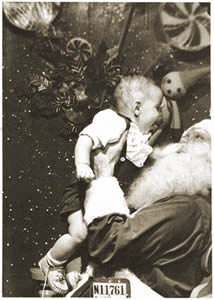 Robert Fuller Jr. era 50's
Courtesy of Robert Fuller Jr.

---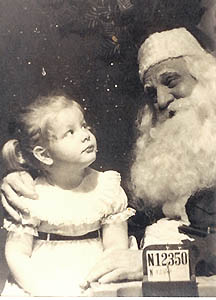 Peggy Scott Laborde era 1959
Used with permission from Peggy Scott Laborde

---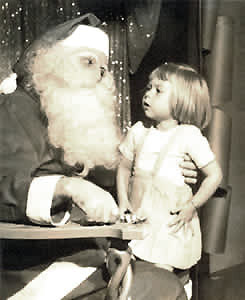 Cheryl Welliver
courtesy Cheryl Welliver

---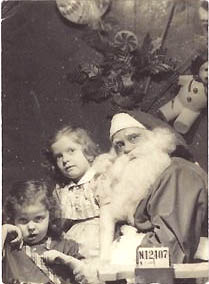 Connie and Nancy Camp mid 50's

---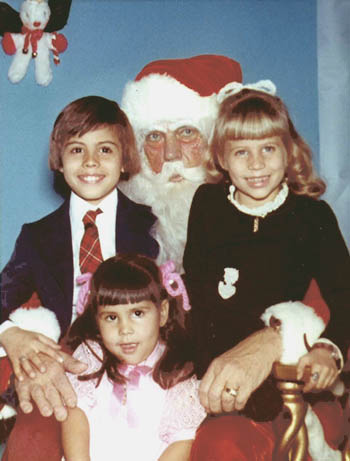 John Francis Larmeu 3rd Laurie Larmeu and Anjel Larmeu -- Mid 70s

---