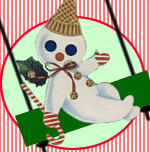 Bingley Photos 2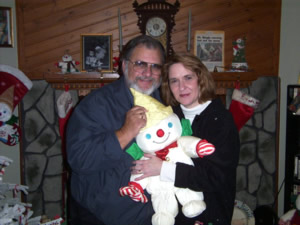 Frank Davis and Lauren B. Christmas 2003
---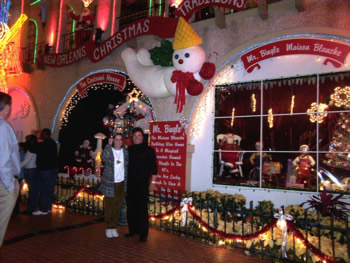 Al Copeland and Lauren at his home display 2003. Al Copeland was voted one of the top 3 best Christmas decorated homes in America for 2003 and he's in Metairie.La.
---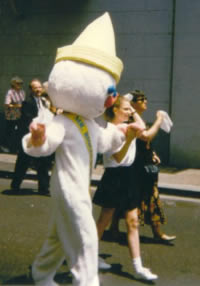 Lauren W. from teen board at MB in the 90's at the 100th anniversary parade for Maison Blanche and 50th anniversary for Mr. Bingle.
---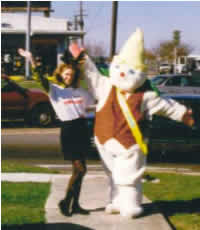 Lauren W. from Metairie at Clearview Shopping center with Mr. Bingle waving at drivers. :)
---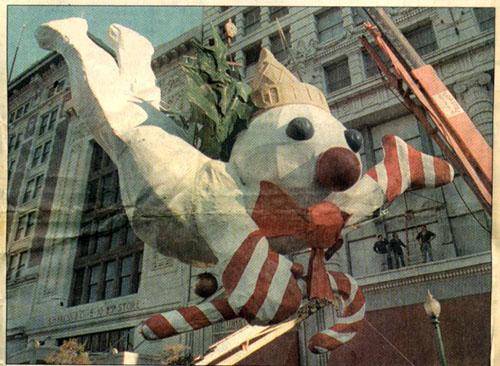 He was proudly raised high atop the historical MB building on Canal St. year after year as was tradition from 1949 until he was moved to Lakeside Shopping Center in Metairie in Oct. 1998. Christmas on Canal St. just won't be the same.
This photo is from Lauren Brown's personal newspaper collection. It is a file photo, so if Times Picayune does not want me to use it here for everyone's enjoyment please let me know and I'll take it down.

---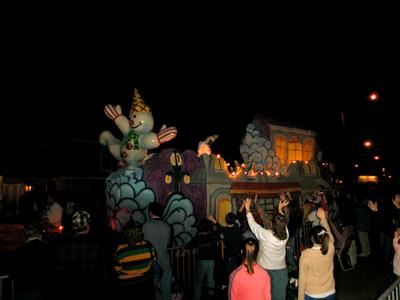 Krewe Of Jason at Mardi Gras 2004 - Metairie, La.
Mr.Bingle on the "Canal St." Float
---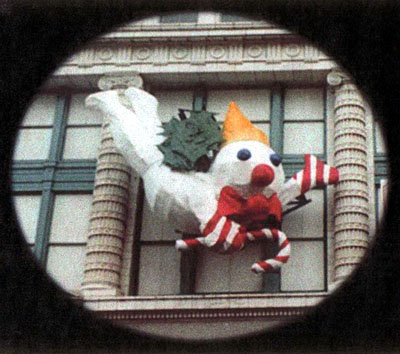 From Lauren Brown's Personal Collection, 96-97 era Mr. Bingle
hanging out on the Maison Blanche Building, Canal St. New Orleans, La.
17x29 feet paper mache' creation (designed by world renowned float builder, Blaine Kern), moved from Canal St. in 1998 to Lakeside Shopping Center and is now owned by Dillards. We hope they continue to keep him up year after year as is tradition.

---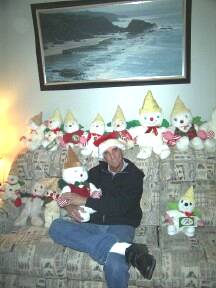 In Memory of Michael J.Rome
Died on March 16th, 2004 of Cancer. He was 53 years old.
---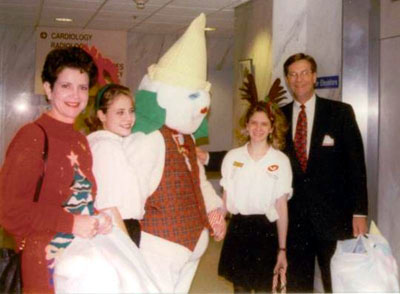 Maison Blanche Teen Board Including Lauren W. In 90's, visiting Tulane Hospital and bringing goodies for the very ill children. Courtesy of Lauren W.
---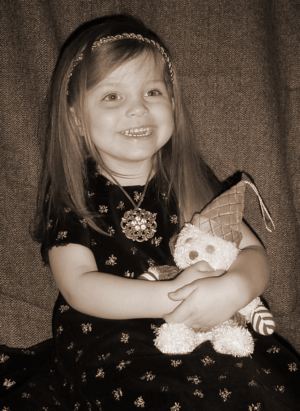 Alexa Rose G., age 3, with Mr. Bingle
---

.:Bingley Photos 1:.||.:Bingley Photos 3:.
.:Back to Main Photos:.